Your job is to create the problem, mine is to resolve it for you.
We're going to be frank with you. When working with Chris to design a home completely tailored to your lifestyle, it's not a hurried process–because it's not a process that we take lightly. 
The planning process takes time in order for us to get the design of the house perfectly right. It's the difference between working with an architect and going straight to a contractor. When designing your own home with an architect, you're working with a professional who understands how every aspect of your home–right down to its foundation and framework–should be suited to meet your needs. It's a partnership that's lengthy but pays off in the end when you step foot into your completed home, which feels like it has always been, and always will be, yours.
Below, our team discusses our architectural philosophy and how we approach the planning process in a way that takes time, but always takes every detail into account.
Ensuring Your Lifestyle Finds Its Way Into Design
"Your job is to create the problem, mine is to resolve it for you," says Chris regarding his relationship with clients. "I want to extract things that you have never thought of, and to use them to shape a lifestyle."
When working with Chris on your home's design, it's his goal to form a partnership with you that transcends formalities. It's a relationship rooted in seeing you as a human being–one with a busy job, a favorite meal, a personal style, a morning routine. It's how he infuses the essence of "you" into your home. 
During the initial consultation, it's important for Chris to ask personal and meaningful questions about your lifestyle so he can lace the intricacies of your day-to-day habits into the framework of your home's design. In order to accomplish this, Chris conducts interviews in a manner that has you thinking about yourself in ways they may never have in the past. Below are some example questions that Chris asks that help reveal patterns, needs and preferences that his clients may have never been aware of before: 
How do you live?

What is your family structure?

How do you cook, eat, shop, read a book, watch tv?

What guests visit you and for how long?

What hobbies do you have?

Think about yourself and what do you wish you had?
All elements of your home's style, size, layout, and makeup are intentionally planned around what suits you and your family, and through in-depth consultations with Chris, he will be able to anticipate necessities in your home that you would not be able to predict on your own. 
Earning Your Trust
When it comes to the construction management of your home, you will have developed such a close relationship with your architect that they will be able to oversee project completion without needing your presence onsite. When working with Chris, for example, he has your best interests in mind and can be onsite to oversee timelines, manage potential issues that arise, and coordinate with partners on your behalf, while ensuring steady communication with you about progress.
"My goal is to properly plan and document the entire project so that all of the cliché's of construction are nonexistent throughout," says Chris. In our book, project construction is successful if you feel like you have a partner who has your back; an advocate from start to finish.
Schedule a Preliminary Consultation with Christopher Pagliaro Architects
From conducting preliminary architectural designs, to adding those personal touches, to managing the construction phase with ease and advocacy, maintaining an architect partnership can be invaluable when building your dream home.
At Christopher Pagliaro Architects, we cherish the client relationships we have fostered over the years through the extensive planning and design process. Because of the nature of our client partnerships, many of our relationships have continued over the years well past the project completion date. To learn more about our architectural philosophy, reach out to our team for a consultation.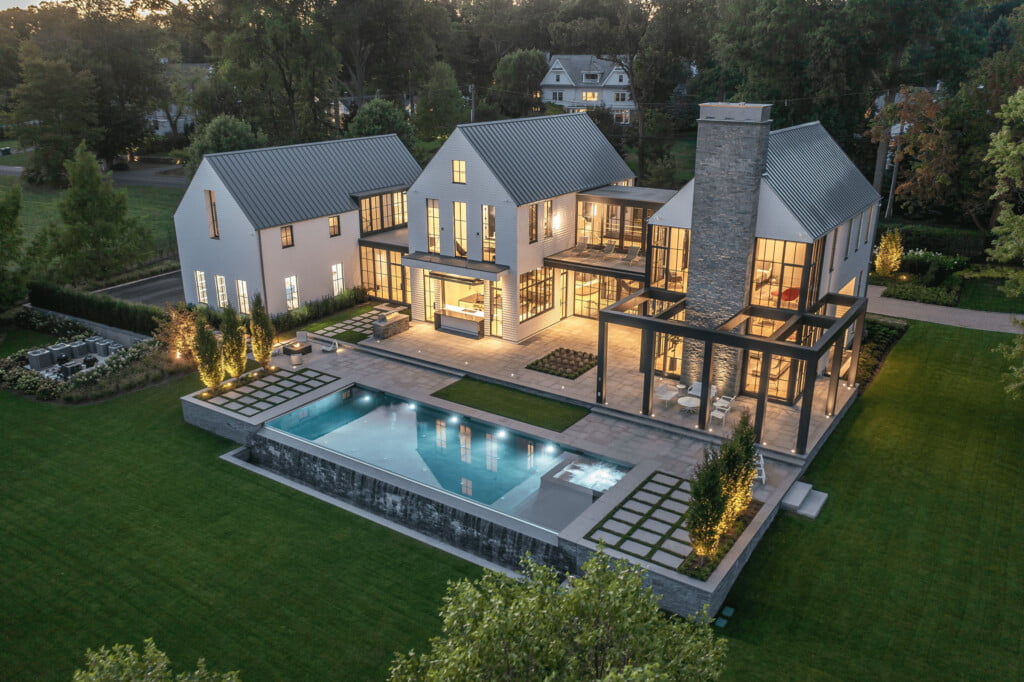 Want to Learn More About Waterfront Architecture?
Hallmark of a Christopher Pagliaro Architects project is the marriage of the structure and site to create a sense of place. To get started on your waterfront home project, get in touch with our team today.