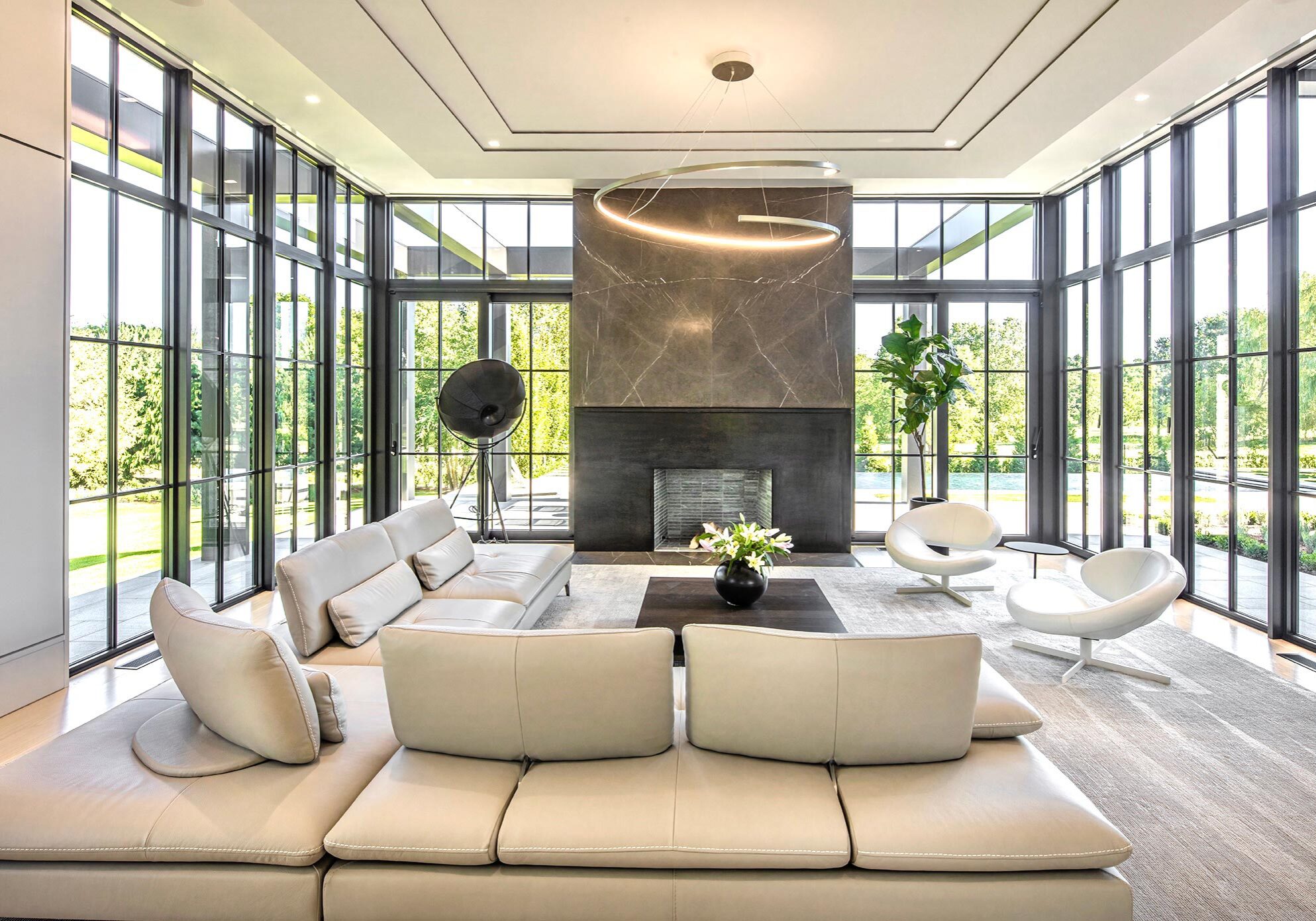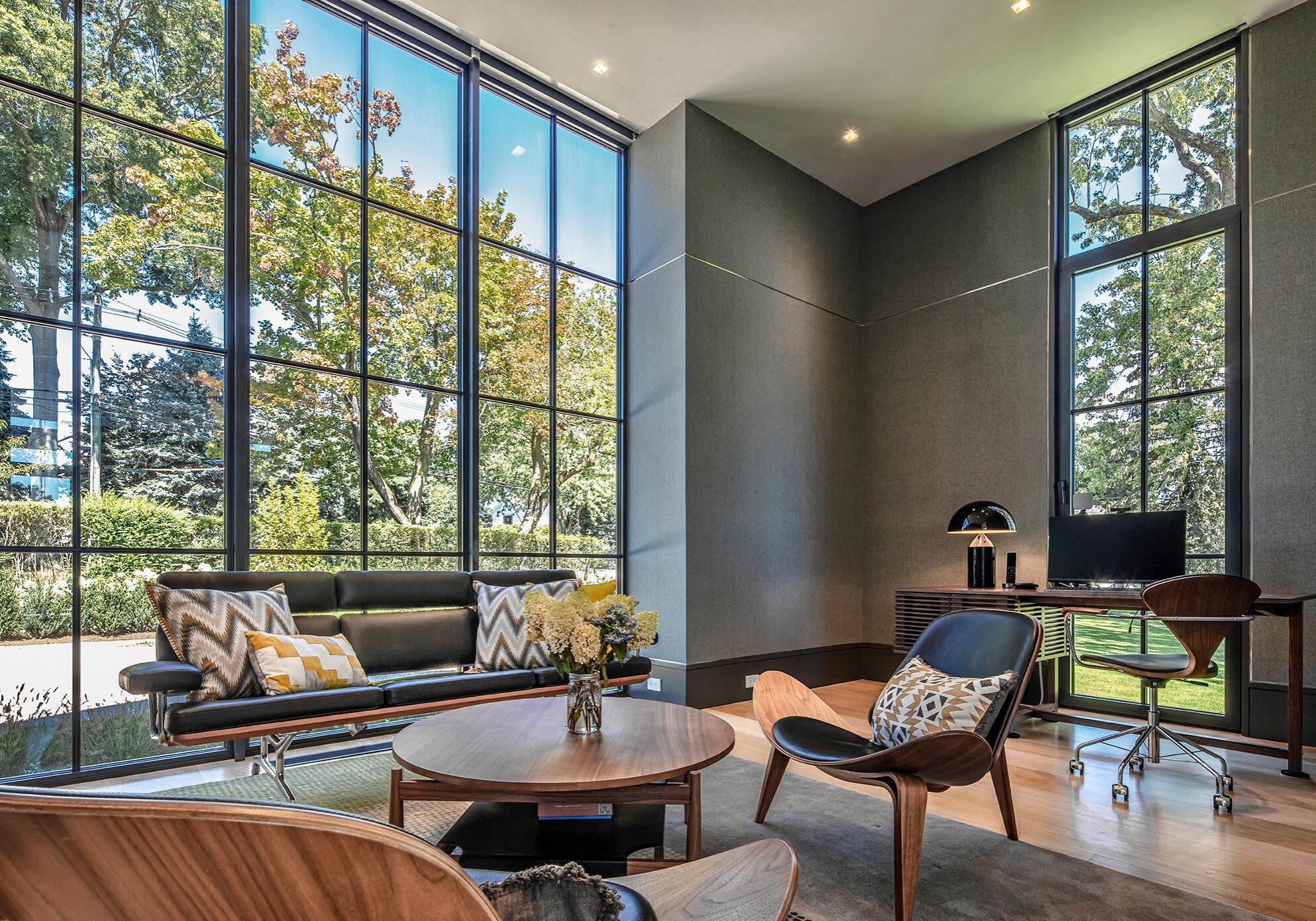 Never one to embrace the trendy term "Modern Farmhouse", the design set out to bear resemblance of a stripped-down, simpler style that is symbolic of the basic forms of residential architecture – not dissimilar to the simple gabled elevation that a child would draw – complete with a well organized fenestration of symmetry – but in this case, symmetrically asymmetrical.
This project, which reimagined contemporary architecture in a new way, went on to win Outstanding Custom Home 6,000-7,000 SF at the 2022 HOBI Awards
The resulting three-gable form is sleek and contemporary, yet well-proportioned, exuding warmth. The monochromatic forms are juxtaposed by bursts of contrasting color that celebrate both horizontality and verticality. The textures of the wood shingle are offset by the crispness of the dark grays and the geometric corduroy of the metal roofing.
The entrance is a well-defined bridge between living spaces: a glass enclosed void in fenestration that is self-defined in metals. Each side offers the contrasting white living space that is vibrant with natural light from all directions – each as if sitting in the natural landscape that introduces the changing colors of the seasons and the auras of varying skies.
This is reinforced by the mechanical overhead door that is the backdrop of the kitchen, allowing indoor/outdoor interaction and the ability to serve the poolside directly from the kitchen.
At the corner of the property existed a decrepit 1892 structure that was among the "Bankside Farmhouses" of yesteryear. Through the special permitting process, the structure was completely renovated – including the reestablishment of an old porch that had been closed in decades ago.
The family occupied this renovated structure while the main house was being constructed, and now serves as a preserved gust house. The restoration effort resulted in the project receiving the Connecticut Preservation Award – one of only ten in the state.
320 Post Road, Suite 160
Darien, CT 06820
For an opportunity to work with Christopher Pagliaro Architects, please submit your resume and portfolio to info@pagliaroarchitects.com