Building on the water, in the summer, it's not just about the house.
Christopher Pagliaro's childhood summers on the Sound are remembered through sensory experiences: the smell of summer blooms that peppered manicured gardens; the feeling of water colliding against the side of the boat, releasing a salty spray; the sound of loved ones' laughter on long, luxurious afternoons. 
The leisure of Connecticut summers can surely be captured through architecture. During talk of structural design, construction logistics, what types of windows to use and which doorknobs to pick, it's important to pause, zoom out, and remember what really makes homes come to life. 
Preserving Childhood Summers Through Architecture & Design
Growing up, the coast of Long Island inspired Chris. The jagged, singular shores of Kings Point, Oyster Bay, Centre Island and Bayville; the exquisite estates on the shore overlooking their portion of coastline, the white boats glittering like pearls—winking in the sunlight—on a magnificent stretch of blue. Now, as a leading New England waterfront architect, Chris specializes in reviving and preserving the childhood memories of his client through his work.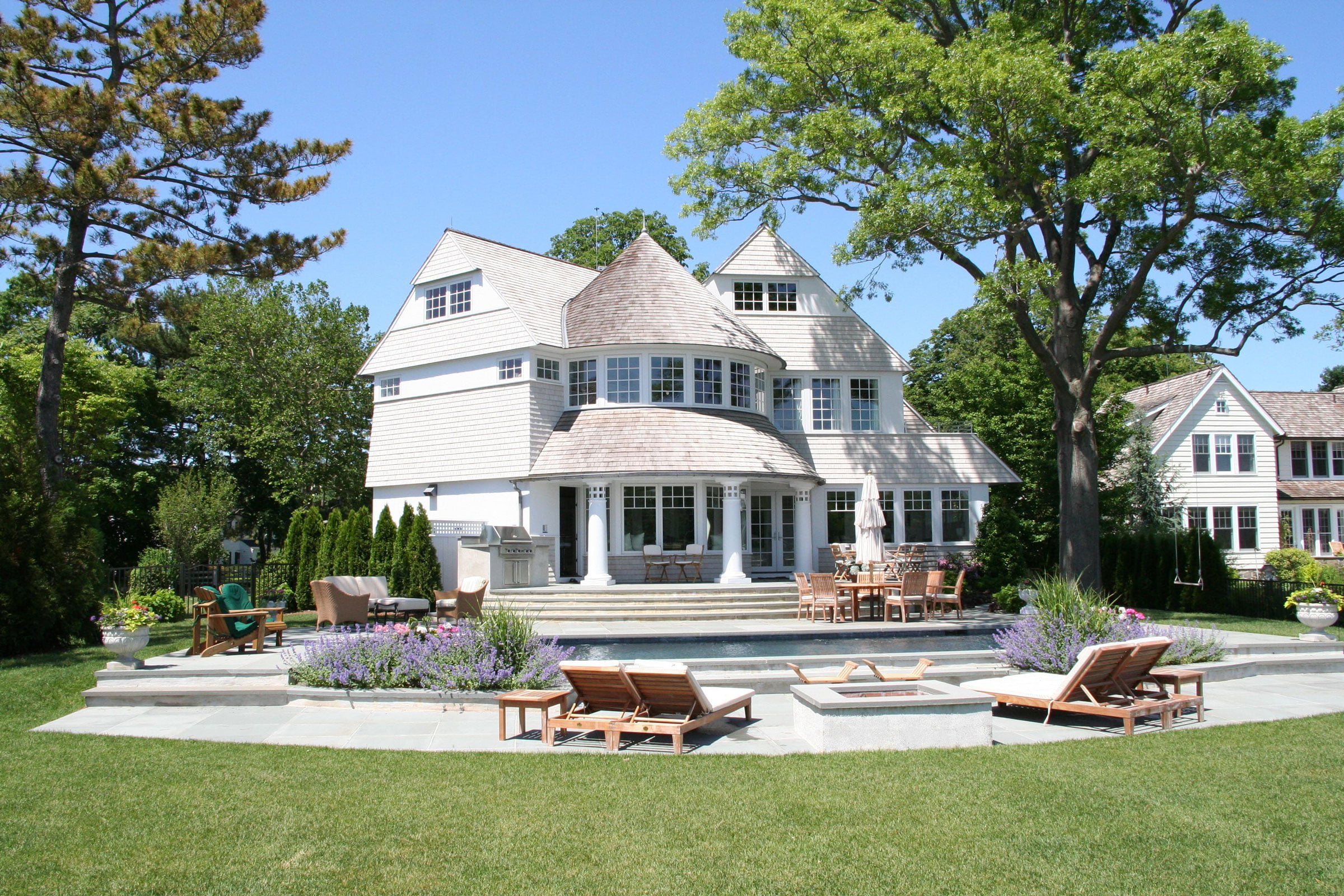 Building on the Water Isn't Just About the House
"It's about living the imagination and bringing that into existence," Chris says about his work reincarnating summer memories into tangible homes. "Through our work, we offer our clients the opportunity to re-live their best childhood summers."
To Chris, it isn't just about the home, but the physical sensations attached to the experience of living there. "It's the smell of the honeysuckle along the coastline. It's the sound of crunching gravel as you hear your loved ones pull up the driveway. It's how the curved walls of your home resemble the curves of waves, displaying panoramic views of the water. It's these sensory experiences and the memories attached to them."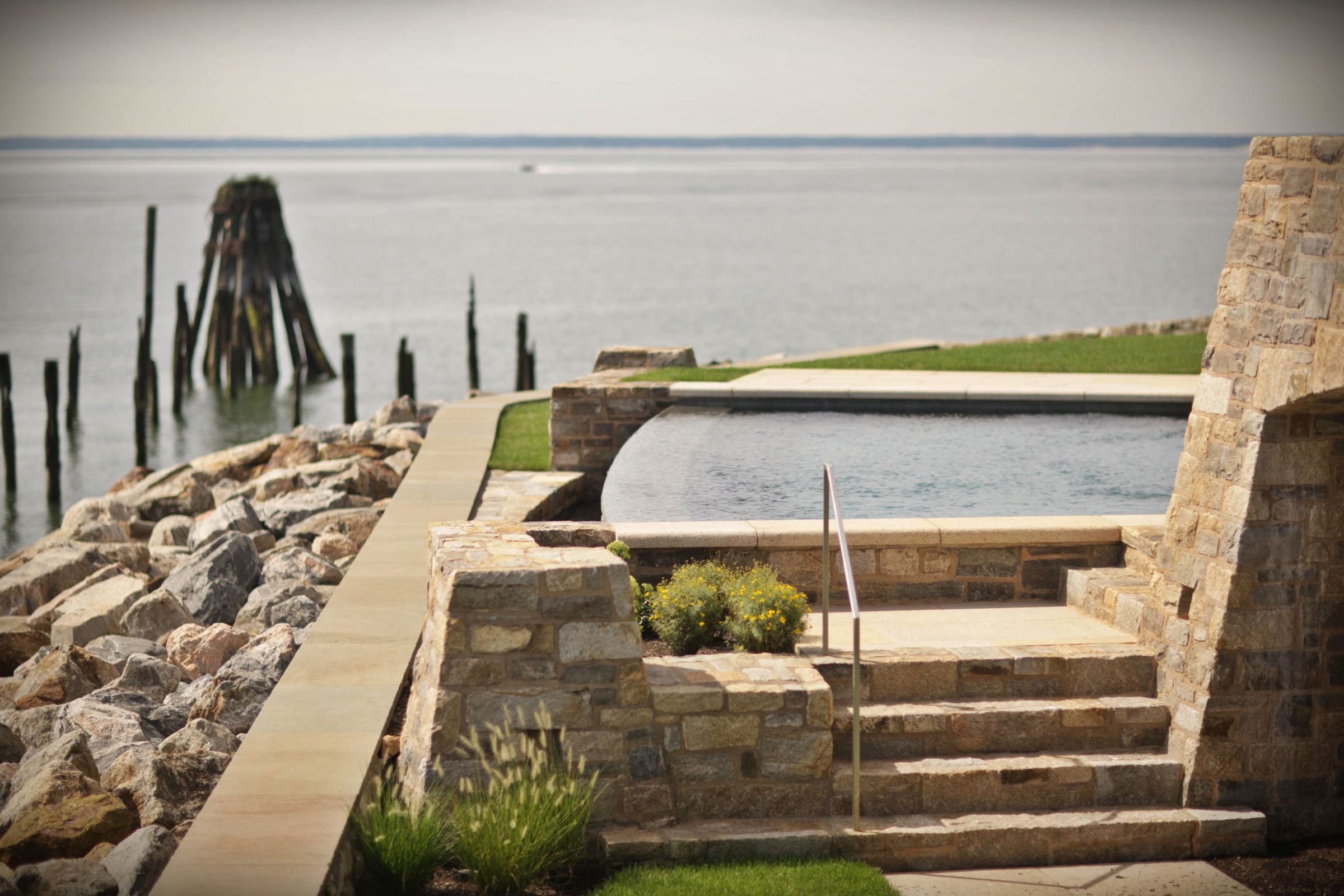 But encapsulating memories into a home goes far beyond mere summers in New England, Chris explains. There is a spark of personalization added to each and every project, coastal or otherwise. 
Chris recalls designing a project for a client who originated from Turkey, and centering the home around a great chandelier that resembled those commonly seen in old Istanbul mosques. In another project, intentional high ceilings and white walls acted as a canvas for statement paintings, responding to the client's interests in photography and art. Restoration of a Quebec estate recalled a fairytale existence, with no lack of gardens, courtyards, fountains, and ponds where the client could pursue his world-renowned horticultural interests. That's how architects make a home a "Total Work of Art": they accomplish molding into reality the visions of their clients and creating spaces that foster the lives they wish to live.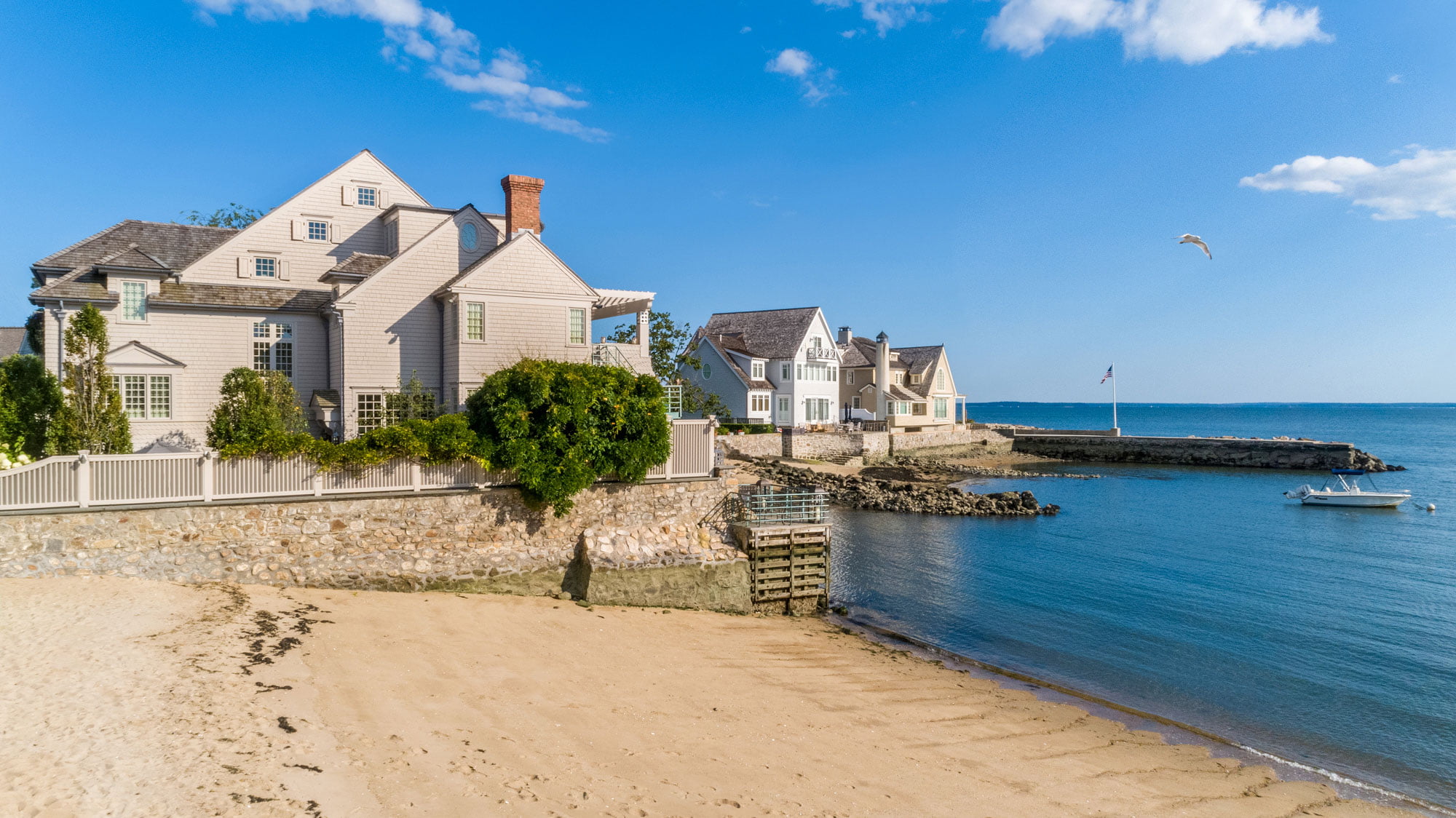 Whether capturing the feeling of a neverending coastal summer, or reincarnating aspects of a childhood that occurred a world away, these sensory experiences can be preserved, continued, and honored through boundary-breaking architecture. 
Create a Home That Recalls Your Fondest Childhood Memories with Christopher Pagliaro Architects
Building on the Connecticut Waterfront is an act of remembering. Christopher Pagliaro and his team use concepts of place, light and texture to create homes that are born out of their natural landscape. To learn more about Chris's thoughts on the latest in waterfront architecture, call us at 203.838.5517 or fill out the form below.
To learn more about Chris's thoughts on waterfront architecture, read our blog post titled, "Touchstones of Waterfront Architecture"
Want to Learn More About Waterfront Architecture?
Hallmark of a Christopher Pagliaro Architects project is the marriage of the structure and site to create a sense of place. To get started on your waterfront home project, get in touch with our team today.