The marriage of structure and site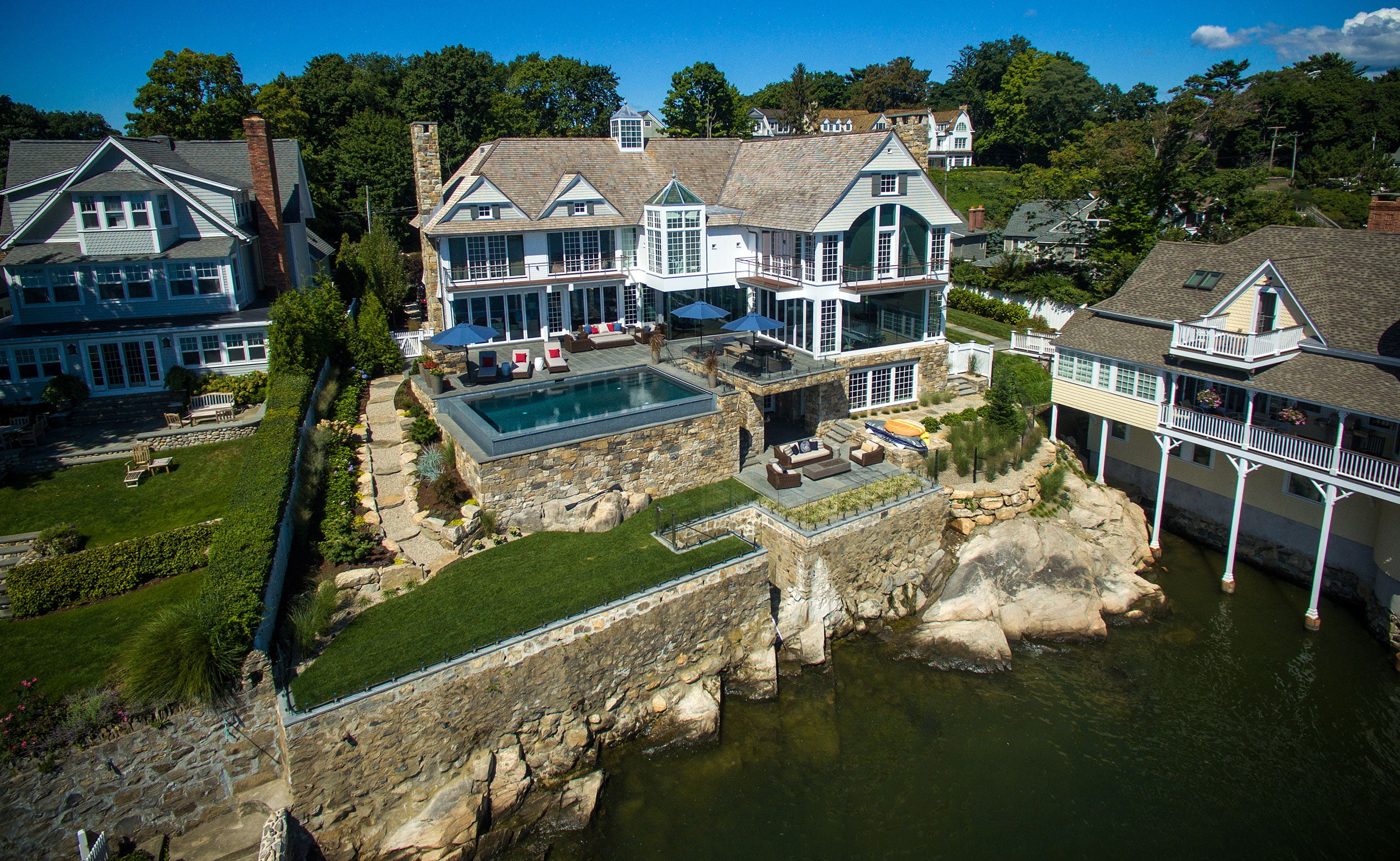 Situated on a piece of direct waterfront property, House on a Bluff celebrates what it means to "live coastal." The singular view, matched with bright, open interiors and a silhouette that mirrors the shingle style, is at once entirely unique and traditionally New England. 
Our Inspiration
The property had glorious potential. It boasted unobstructed views of Sheffield Island, Wilson Cove and Long Island Sound—every summer day, the water is peppered with boats docked for a day of leisure. When tasked with designing a waterfront home on the Connecticut coastline, we approached the project by ensuring the angles would maximize the sun's rays and the natural environment surrounding it. 
The property, which rose to a bluff, offered rocky layers of outdoor space. Working with the owners, our team mapped out an exterior layout that prioritized pool lounging in view of the coastal panorama. 
Interiors were to exude natural comfort and brightness with the aid of woodsy elements and warm tones—our team planned to introduce rustic elements and exposed beams to offer a cozy contrast against otherwise bright, modern rooms and high ceilings.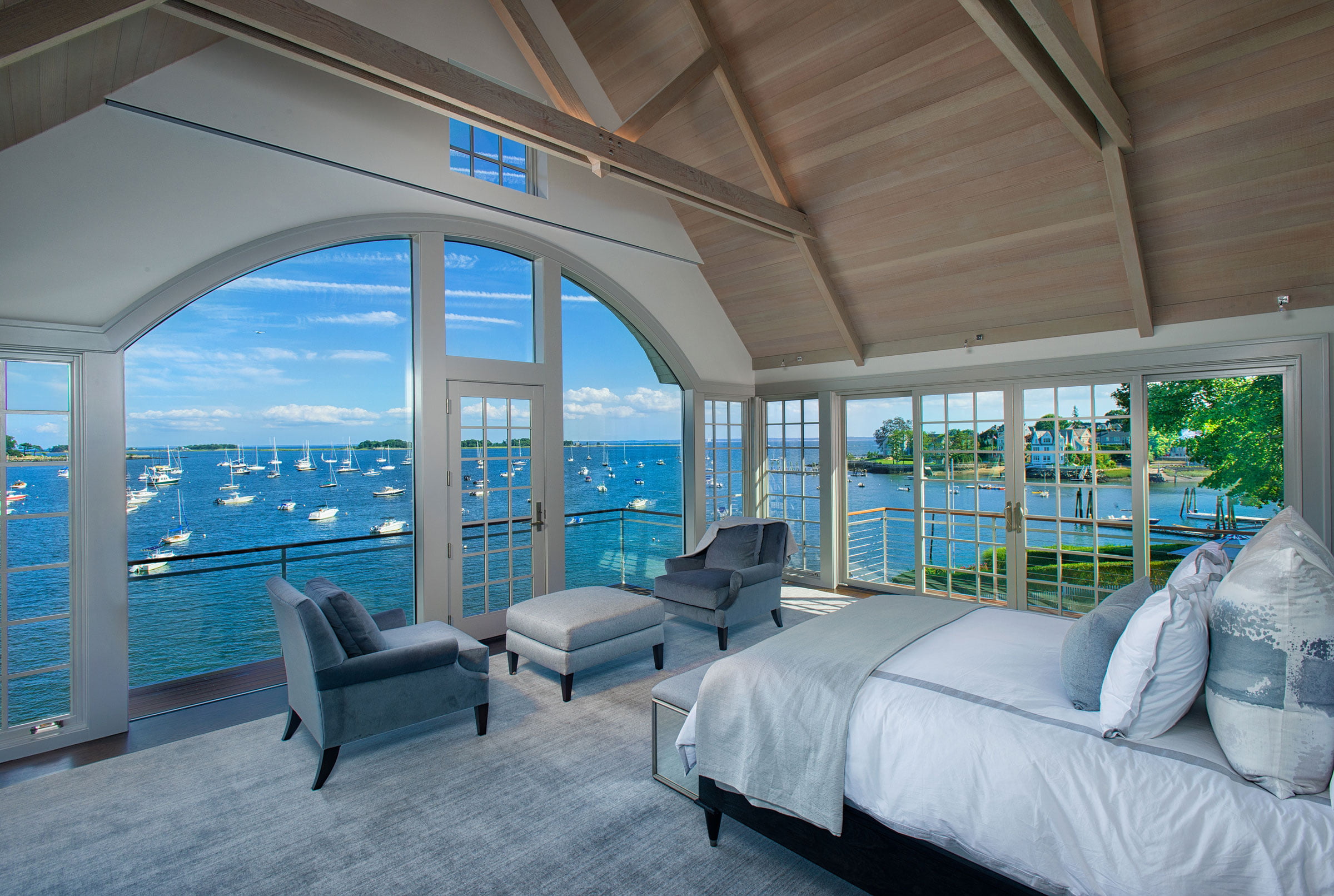 Our Design
In order to create transparent waterside elevation, we used classical one-sided paneling on the exterior. Our team intentionally placed rooms along the view with large floor-to-ceiling windows to maximize daylight. Along the non-view side of the home were ancillary spaces. These included garages, mudrooms, pantries and corridors that did not necessitate waterfront views as much as the bedrooms, bathrooms and living quarters. 
On the interior, the unique ceiling design defines the open space. We used varying heights of vertical grain that gave way to clean, white ceilings, creating depth and guiding pedestrian circulation. 
The result is a modern, idyllically coastal home that feels like an escape from the bustle of city life just across the Sound—the marriage of structure and site.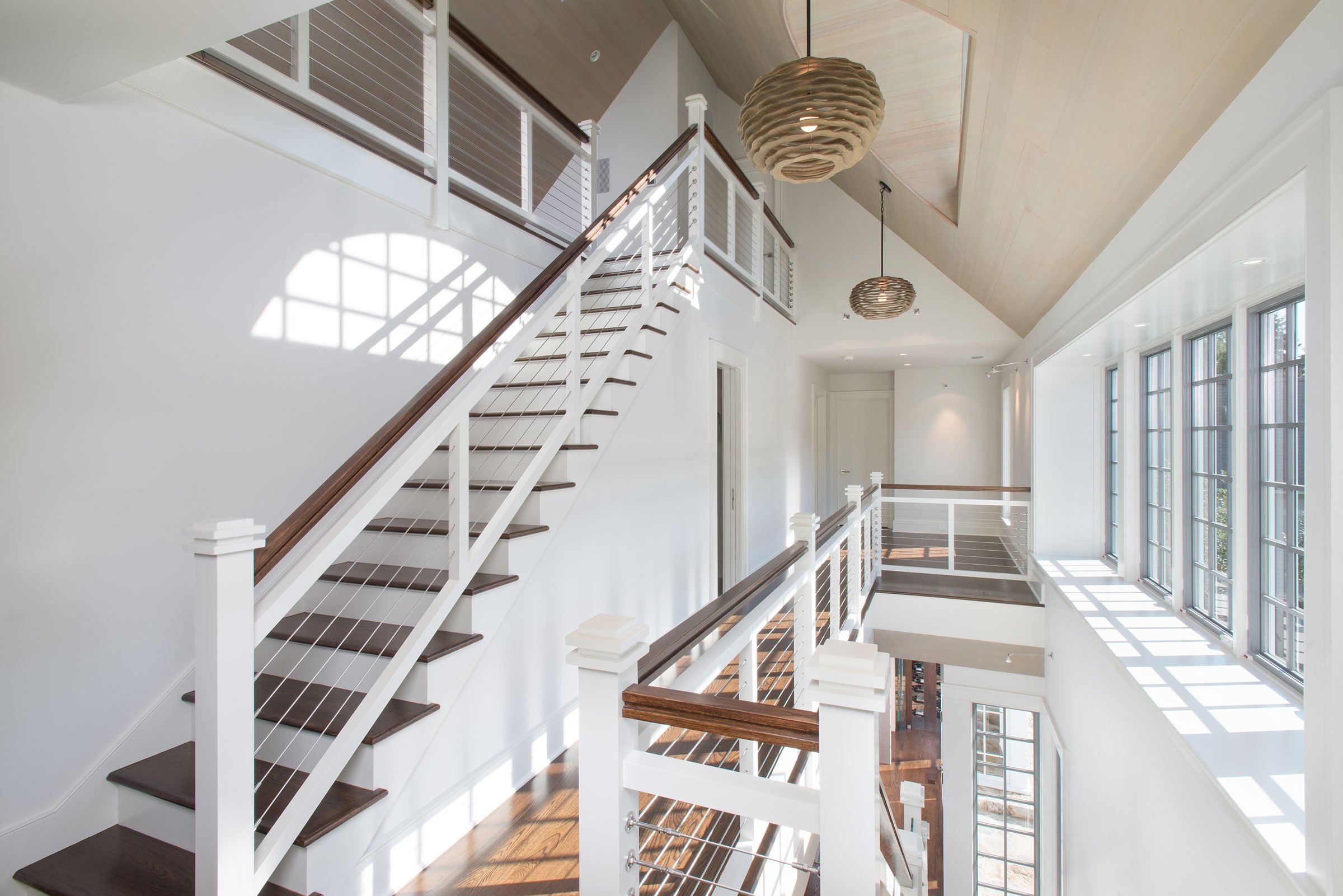 Our Philosophy
We approach every project with our mantra in mind: "All homes should enhance, as well as reflect, the complete context within the environment." We allow concepts of light, space, and environment to dictate our design; which angles would work best with the sun, prioritizing the architectural form that best suits the natural environment. If we are working against the natural surroundings, instead of with them, we are failing our duty to honor the coast that inspires us.
Want to Learn More About Waterfront Architecture?
Hallmark of a Christopher Pagliaro Architects project is the marriage of the structure and site to create a sense of place. To get started on your waterfront home project, get in touch with our team today.