You can responsibly preserve the beauty and historical significance of 19th-century structures without removing their integrity; their original spark.
Historical restorations are very near and dear to our hearts at Christopher Pagliaro Architects.
New England has an old and rich history, and the architecture of still-standing structures from the 1800s tell that story: nautical shingled estates peppering the rocky coast, windblown and worn from the harsh salty air, yet still strikingly beautiful. Expansive covered decks and porches that wrap themselves around the homes suggest community and leisure. Steep, slanted rooftops that meet rounded exterior walls create fluidity and softness. So much of the work we do today on new homes still reflects the unmatched character and luxury of 19th-century New England architecture.
On Preserving Historical New England Structures Through Responsible Restoration
These 19th-century homes are plentiful in New England, but certainly decreased over the years and many are protected as historical structures or landmarks. This helps to preserve their existence and prevent eager architects and builders from bulldozing and starting from a clean slate. However, many of these structures need to be brought up to code. That is why it is often permissible to improve and modernize these structures in a way that maintains and respects their original bones. Responsible architects and builders who see the beauty, value and historical significance of such protected structures approach historical restorations with care.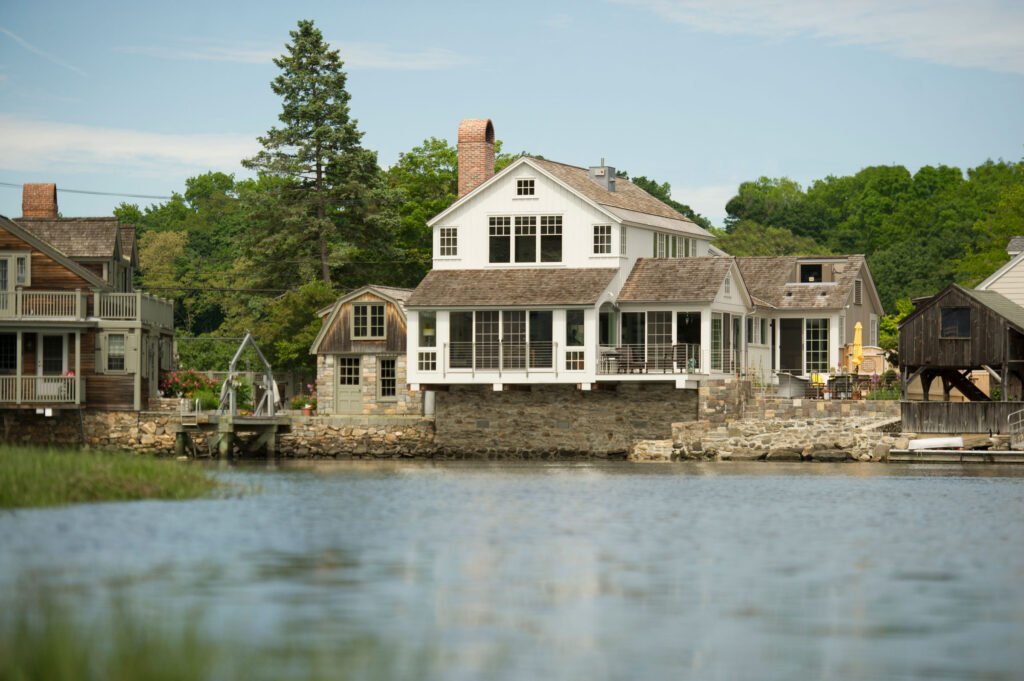 "Historically New" Added a New Challenge to the Restoration Process
Few projects have ever been as challenging and rewarding for our team as our restoration work on an old Connecticut shop turned private residence–our award-winning project titled "Historically New." The original building, dating back to the early 1800s, served as a general store before it was eventually converted into a private residence.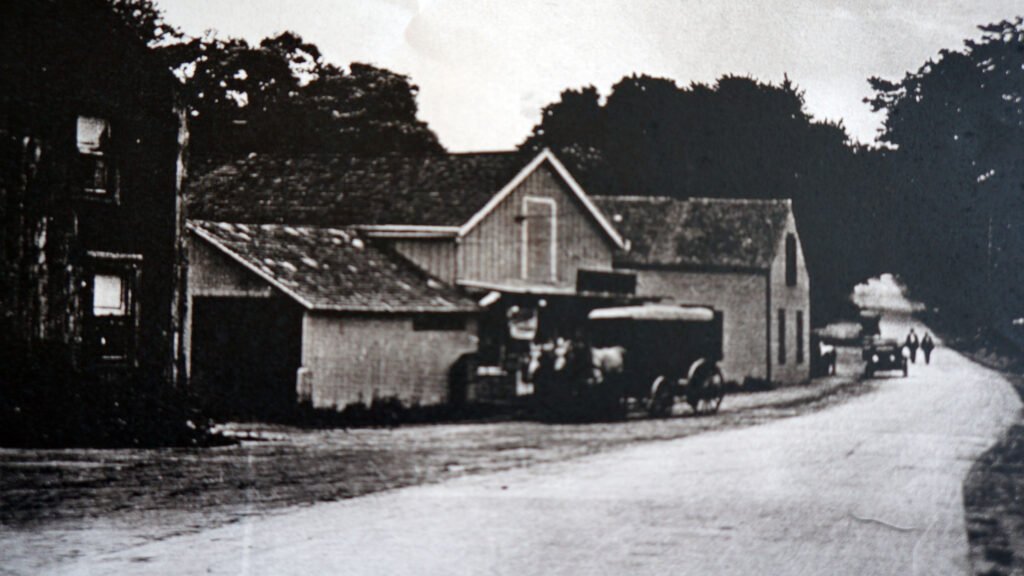 The old building was in violation of a significant number of zoning regulations and begged to be revitalized. We developed a plan that would preserve the historic scale and character of the building, which we presented to the Historical Commission, their Architectural Review Board, and finally to the Planning & Zoning Commission. As a result, the project gained the official title of "Protected Town Landmark," a rarely-used regulation that would grant our team permission to update the structure without having to demolish it.
Preserving the Home's Essence With Thoughtful Architectural Choices
Our team consulted with a fantastic architectural historian to ensure that we preserved the key features of the original design, including the expansive front porch and the gabled massing of the main structure. We also utilized simpler materials in the 'wing' section of the building to allow the main house to read independently.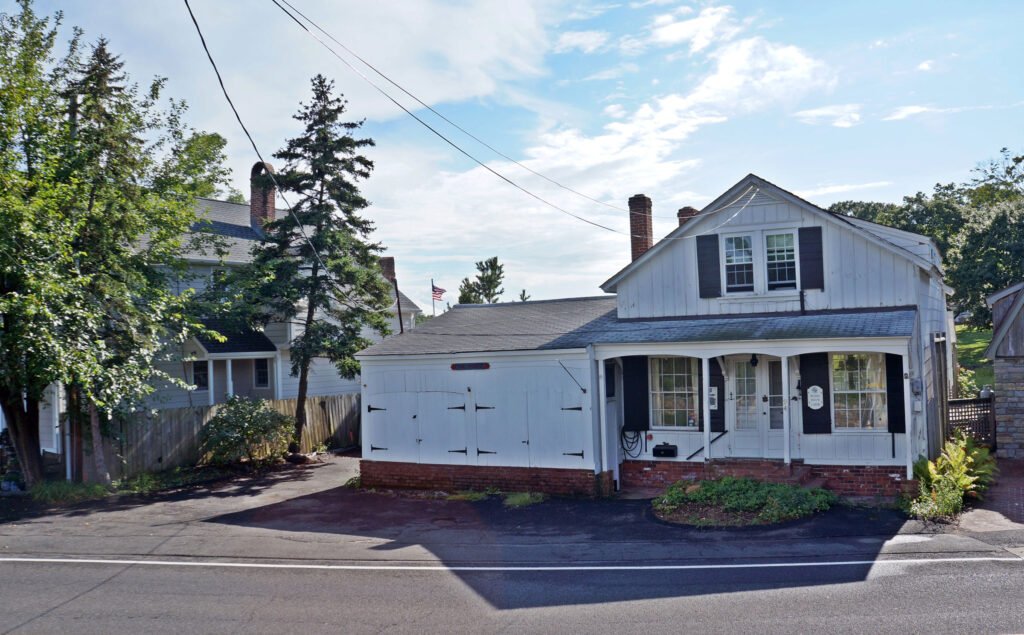 To bring the building up to code while preserving its historical integrity, we raised the floor elevation to accommodate the flood zone and elevated the ceiling heights of the second floor. Throughout the restoration, we took great care to preserve the original first-floor structure and front wall, including the historic windows, front door and shutters. We even used many of the old framing and finish materials in the interiors, incorporating them into the cabinetry, ceiling details and stair treads.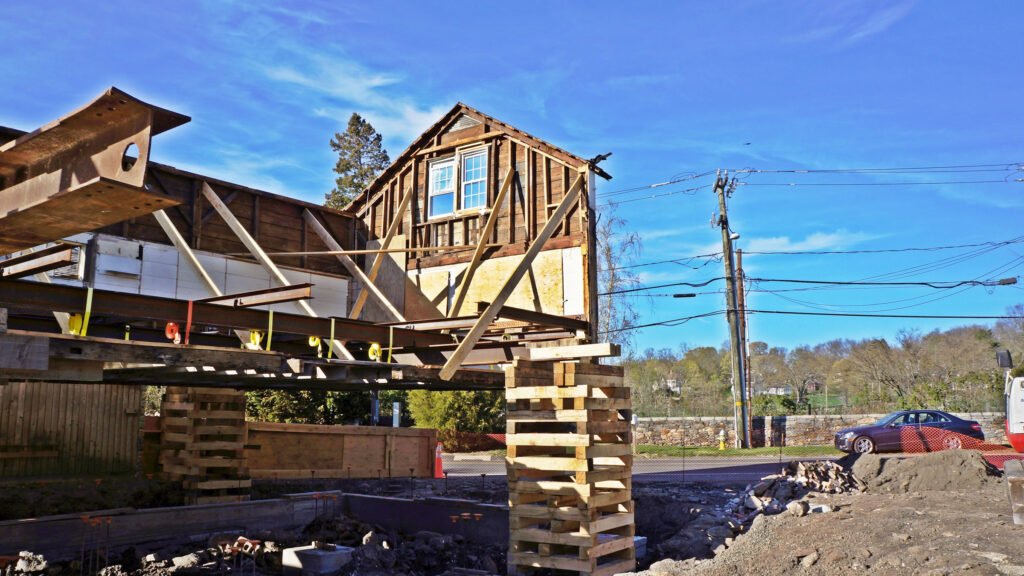 Paving the Way to Luxury: From Decrepit Historical Building to Award-Winning Home
Despite originally being at risk of flooding and violating several zoning regulations, we were able to successfully restore and preserve the structure, which is now loved and cherished as a permanent residential home. It ultimately earned the Connecticut Project of the Year. Our architectural restoration project on this New England residence serves as an excellent example of how you can responsibly preserve the beauty and historical significance of 19th-century structures without removing their integrity; their original spark that can't be found in any other part of the country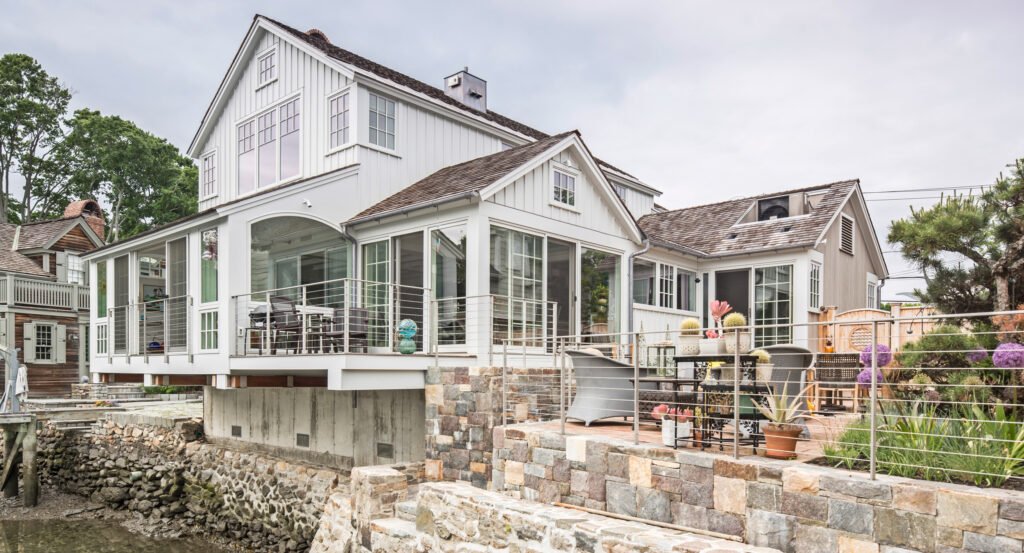 If you are looking to restore an old home or historical property in the New England area, our team has the care and experience necessary to ensure a successful restoration that honors the project's past while meeting your modern needs.
You can read more about historical residential restoration as a whole in our article titled, "The Importance of Restoration Projects."
Want to Learn More About Waterfront Architecture?
Hallmark of a Christopher Pagliaro Architects project is the marriage of the structure and site to create a sense of place. To get started on your waterfront home project, get in touch with our team today.