The team at Christopher Pagliaro Architects recently attended the 2022 HOBI Awards hosted by the Home Builders and Remodelers Association of Connecticut and is pleased to announce that our recently-completed modern home in Westport, titled Turkey Hill, won Outstanding Custom Home 6,000-7,000 SF.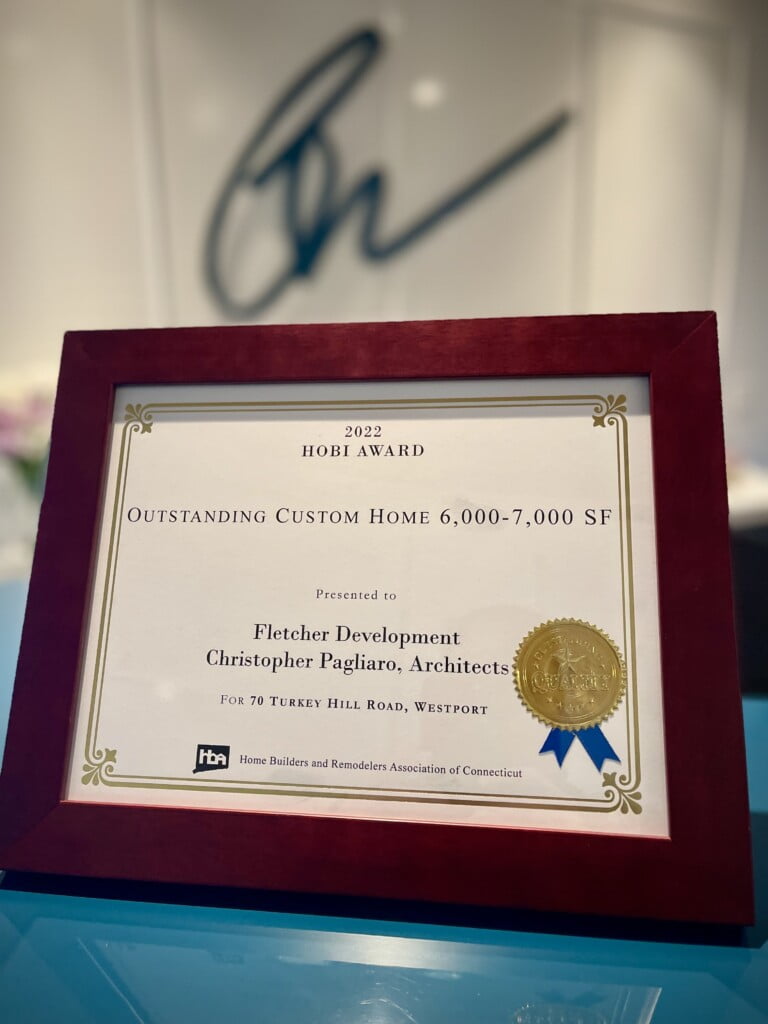 This project was a big undertaking and reimagined a popular, contemporary architectural style in a new way. It pushed our boundaries as an architectural firm. We wish to congratulate Fletcher Development LLC. and Oaklee Interiors who collaborated with us on the project and are just as deserving of recognition. This project could not have come to life without the ingenuity and expertise of our incredible construction and interior design partners.
It was a pleasure to be surrounded by the most talented luxury architects, builders and remodelers in the region. We extend our congratulations to all of the winners who were acknowledged at this distinguished event.
According to the Connecticut Builder, "The HOBI Awards is the state's most prestigious housing program, recognizing excellence in new construction, remodeling, sales & marketing, land development, and home financing. It is produced by Joanne Carroll of JMC Resources, LLC for the Home Builders & Remodelers Association of Connecticut. Winners are selected by a panel of HOBI judges with experience in various aspects of home building."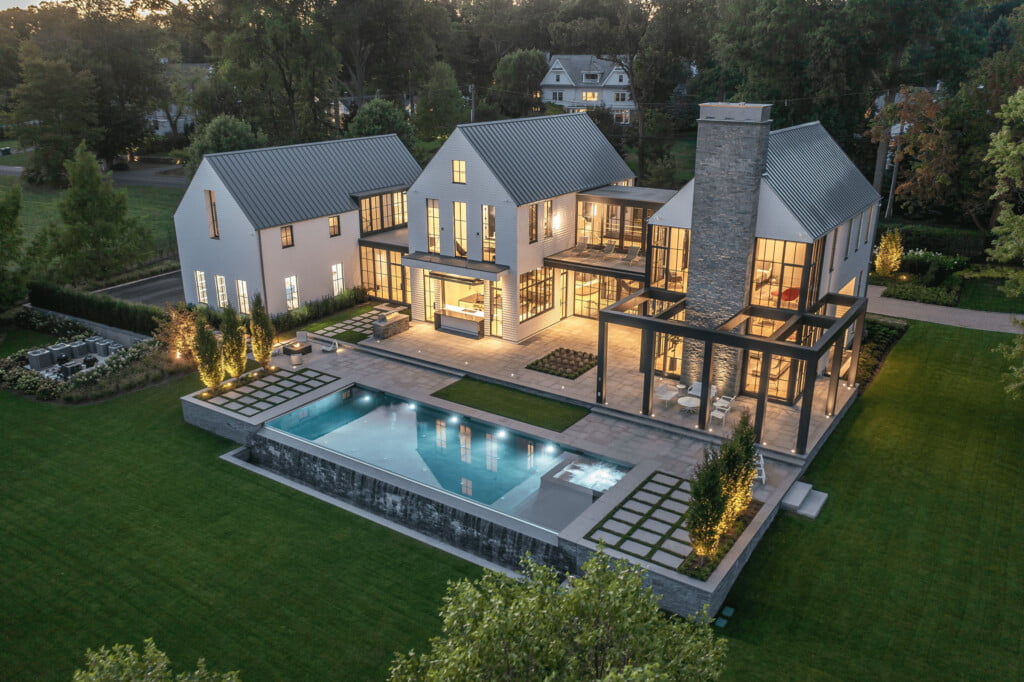 In 2020, our team set out to create a structure that, in a way, bears resemblance to the simpler house form that has been taking architectural design by storm, yet at the same time was unlike any modern farmhouse that had been created before. This project is a refreshed and revamped representation of the style that symbolizes a return to the basics that so many of us crave nowadays. To see more photos of Turkey Hill, click here.
Inspired by growth and a grand vision for the future, Christopher Pagliaro Architects continues the legacy of excellence paved by Bartels-Pagliaro Architects, founded in 1974. Christopher Pagliaro Architects follows the philosophy that the concepts of place, space, light, scale and material work in unison to create the most exceptional residences in North America. As architects, we are artists, molding into reality the visions of our clients and creating spaces that foster the lives they wish to live. To contact our firm, call 203.838.5517 today or fill out a form here.
Want to Learn More About Waterfront Architecture?
Hallmark of a Christopher Pagliaro Architects project is the marriage of the structure and site to create a sense of place. To get started on your waterfront home project, get in touch with our team today.